Kitchen and Bath Industry Show
The 2016 Kitchen and Bath Industry Show (KIBS), was a great show.  The Glider Blind Track System was featured at the Great Lake Woods booth this year, along with many of their other great products.  We were thrilled to be featured at the Kitchen and Bath Industry Show among some of the worlds most innovative and creative kitchen and bath products.
Here are a few photos from our booth at the Kitchen and Bath Industry Show.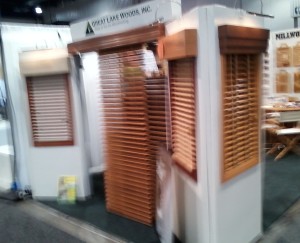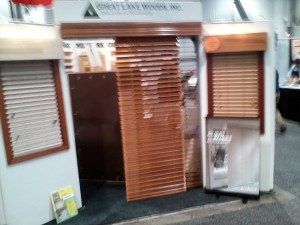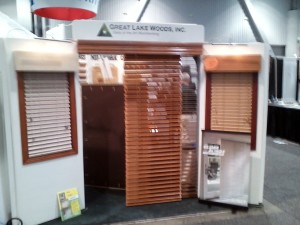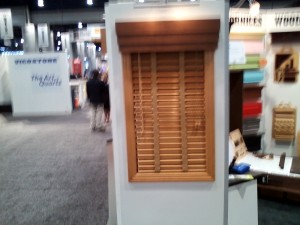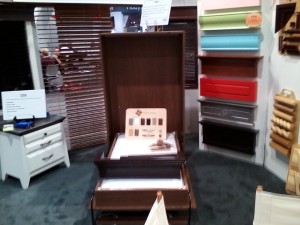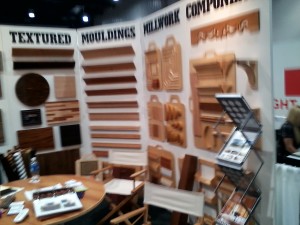 One of our favorite innovations is by BRZ Brands, and took one of the 2016 Best of Kitchen and Bath Industry Show awards this year.  The "BRZ Towel Warmer" uses infrared technology to warm your bath towel while in the bath or shower, so it is nice and toasty warm when you need it.  the BRZ Towel Warmer also stays warm with no towel on the rack, so you can stand near and feel the warmth.  The product comes in black, white, or mirror glass, and uses highly-efficient infrared technology.
Another great product is the Marrakesh Series from Arizona Tile.  This unique tile is offered in ceramic or porcelain, and is designed to never wear away.  The Marrakesh Series tile comes in 8″x8″ tiles, and is a classy look for a variety of applications.
Our Glider Blind Track System, which are a unique solution utilizing blinds for patio doors were a great fit at the Kitchen and Bath Industry Show, among the many different innovations.  If you have not had a chance to check out the KBIS show, it is a one of a kind, industry leading kitchen and bath show.  This year (2016) the show was at the Las Vegas Convention Center, and will be at the Orange County Convention Center in Orland, Florida for 2017.   We encourage you to visit their website at www.kbis.com to see more of the great innovations and products.